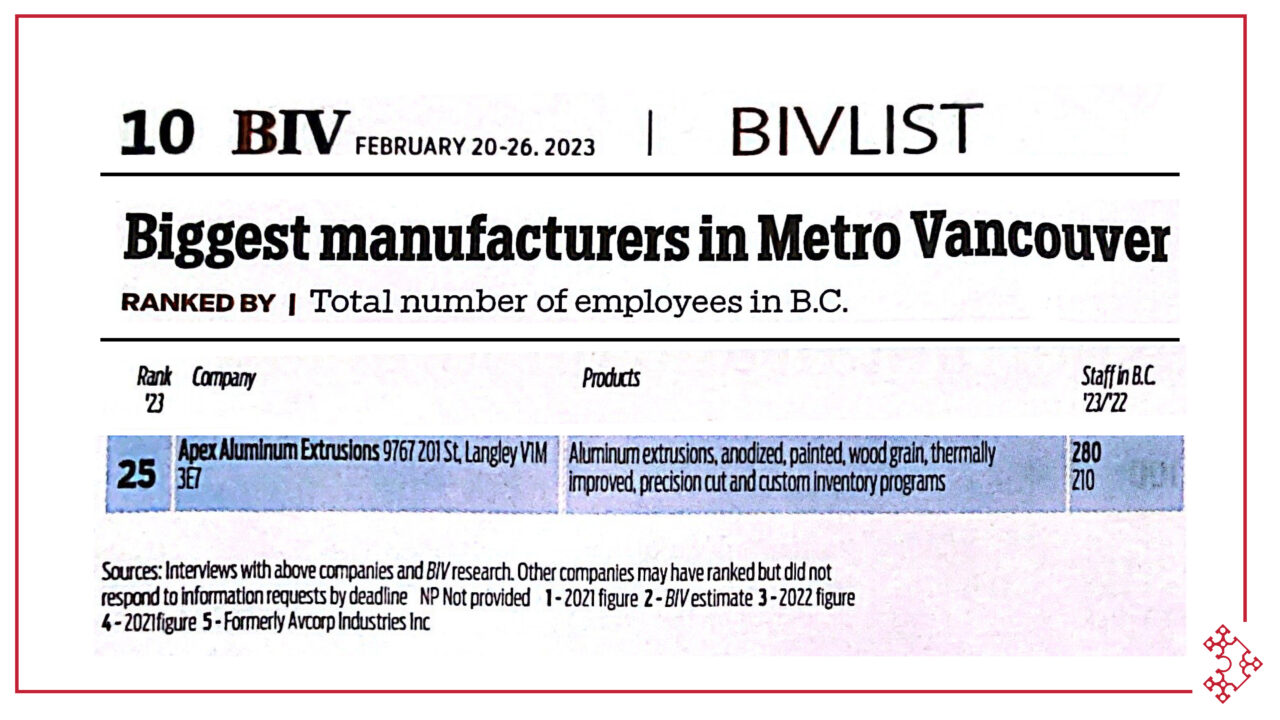 Apex Ranked #25 Biggest Manufacturer in Metro Vancouver
March 2023
Apex Aluminum Extrusions is #25 in the Top 100 Biggest Manufacturers in Metro Vancouver in 2023 by Business in Vancouver.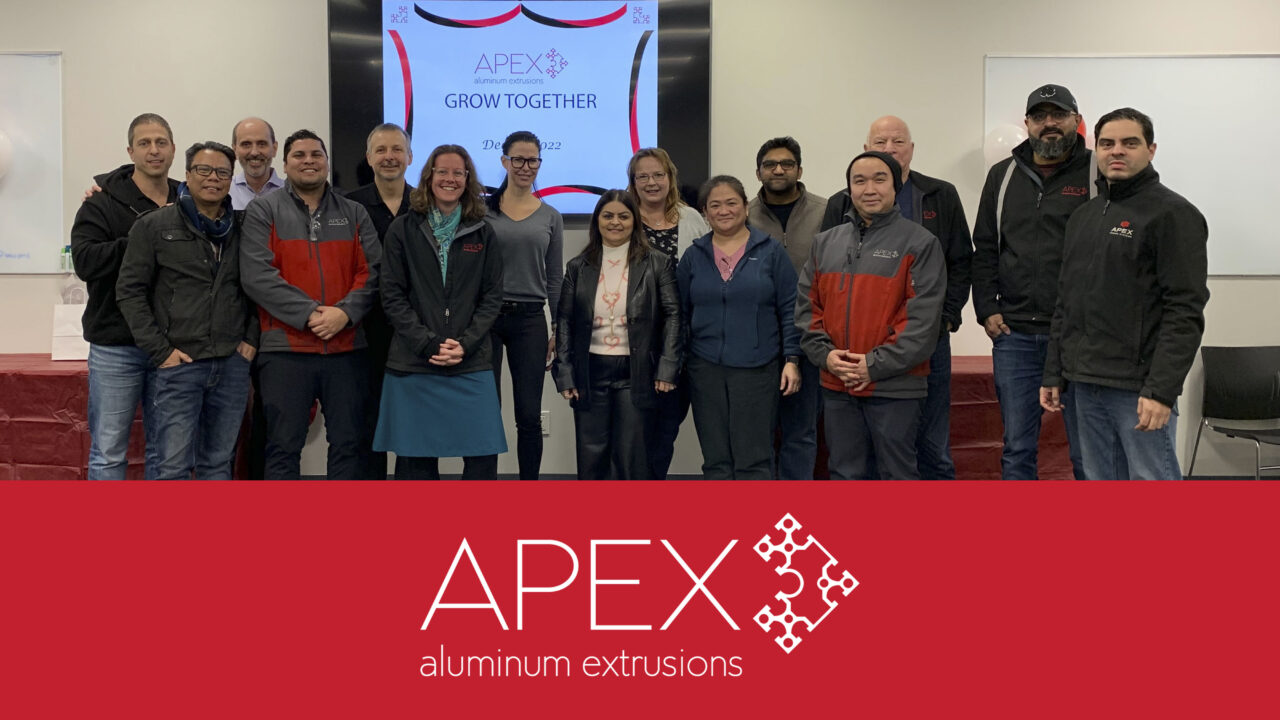 Grow Together
January 2023
Building an inclusive workplace culture, centered on learning, sharing new ideas, and creating a shared vision is important to Apex Aluminum Extrusions. Led by John Anderson, Apex launched the Grow Together Program. Congratulations to the first group of graduates and thank you to the mentors for your support!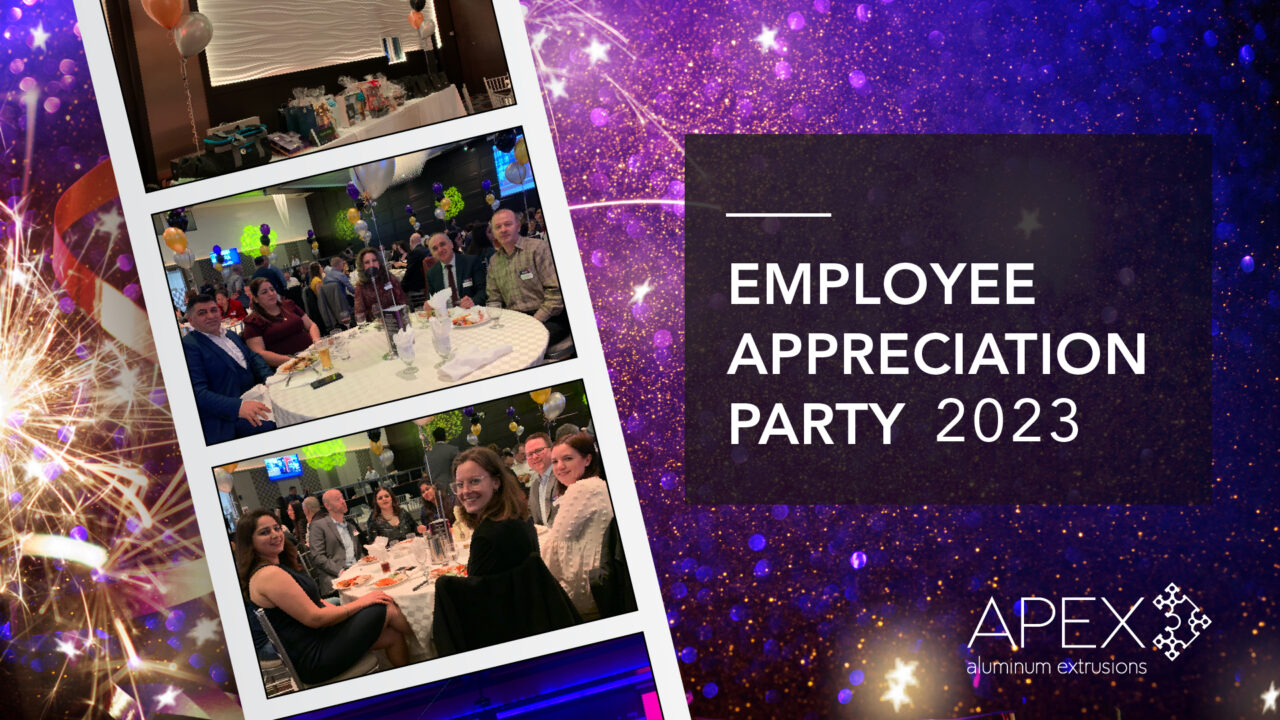 Employee Appreciation Party 2023
January 2023
As a company, we work really hard, and we make sure to celebrate too! Apex Aluminum Extrusion employees were treated to a special night of great food and drinks, fabulous prizes, and lots of dancing.