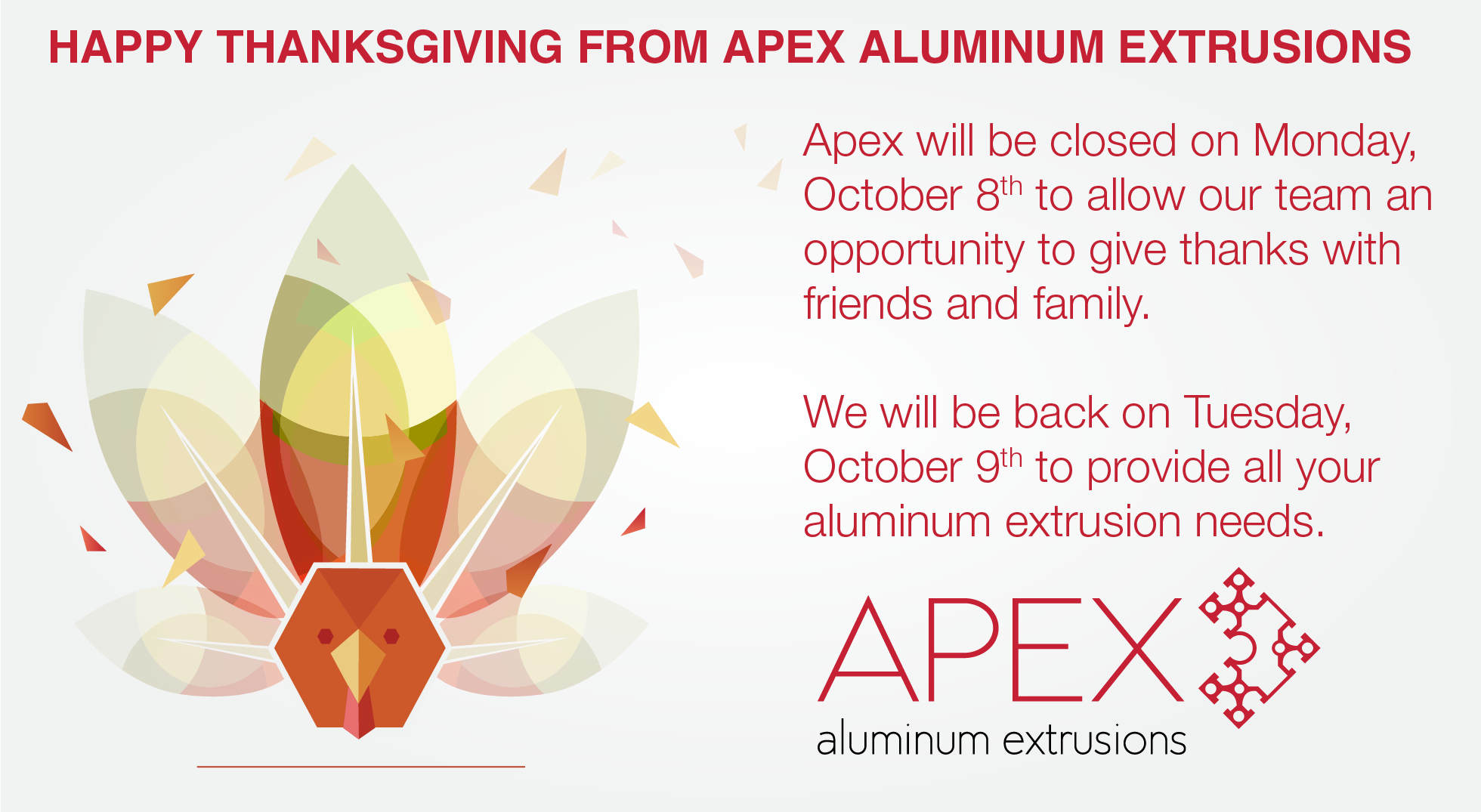 At Apex Extrusions we're very thankful for our clients, colleagues and staff, who continually help us to achieve high quality standards for all of our extrusion products.
Please note that we will be closed Monday, October 8th to allow our team an opportunity to give thanks, but we're back at it on Tuesday, October 9th.
Wishing everyone a happy, cozy, safe holiday weekend.