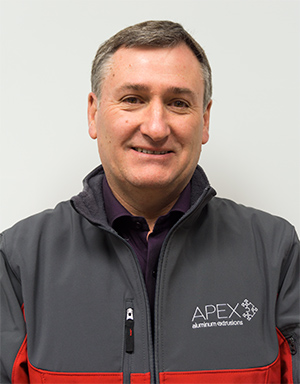 Don Welsh hired as General Manager
Following the announcement that Bill de Koning has been promoted to the position of Vice President, Apex Aluminum Extrusions has announced that Don Welsh will be joining the company as their General Manager effective March 14, 2016.
"With previous management positions in marketing, distribution and product development for window and aluminum glazing companies, Don brings an ideal blend of experience to this role," said Thomas Martini, president of Apex Aluminum Extrusions. "Don will be overseeing the sales, marketing and new product launches for Apex Aluminum Extrusions. His customer focused strategies align with the culture of the Apex team and his proven leadership skills will accelerate the already strong growth of Apex.