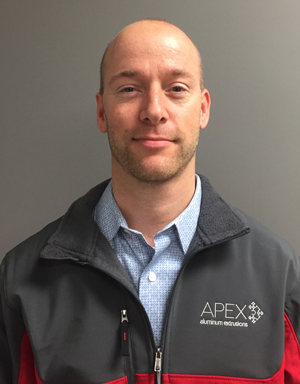 Apex Aluminum Extrusions is proud to announce its newest team member, Owen Anderson in the role of Account Executive. He will be providing support to customers throughout Washington, Oregon and Northern California and will be based out of Vancouver, Washington.
"With previous management positions, a sales background and over two decades in aluminum extrusions Owen brings an ideal blend of experience to this role," said Bill de Koning, Vice President of Apex Aluminum Extrusions. "His great attitude, strong customer skills and extensive technical knowledge and background in aluminum will make him a great resource to our customers."
Owen can be reached by call 1.866.970.5948.