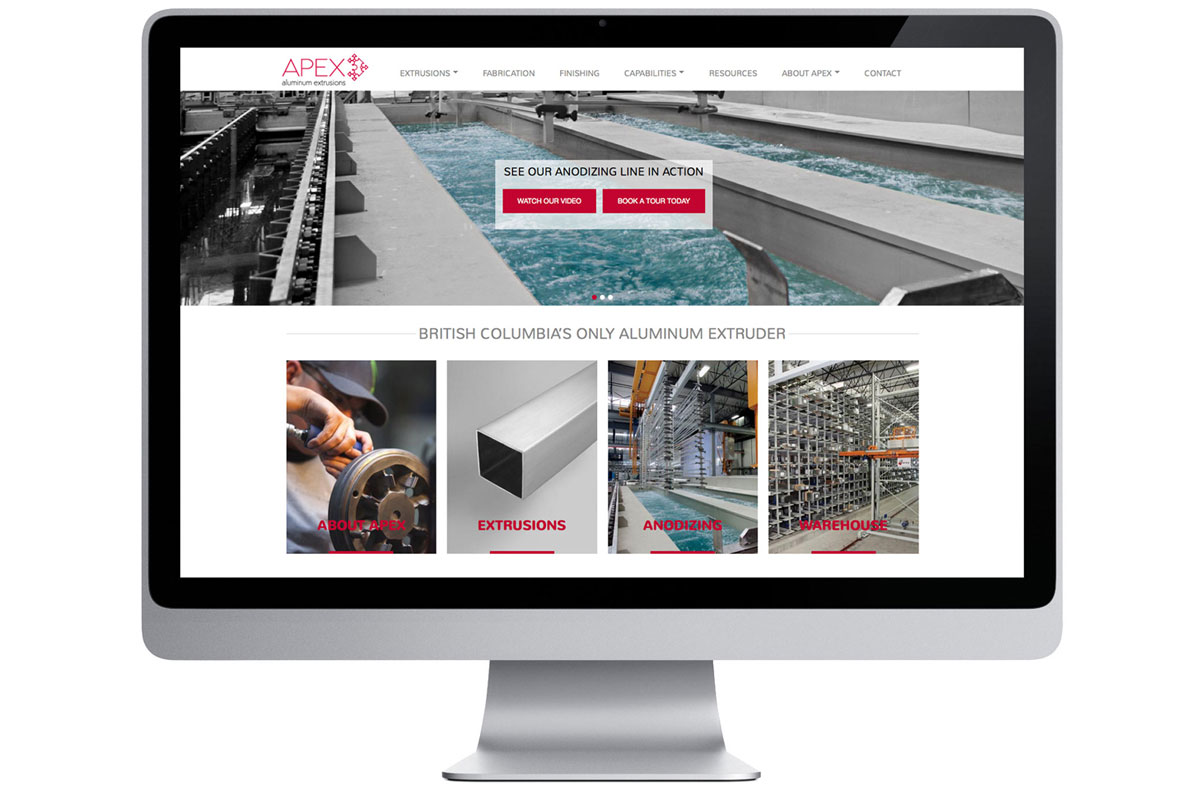 Apex Aluminum Extrusions is pleased to announce that our newly designed website at apexextrusions.ca is live!
Our website's user-friendly navigation and fresh new look are some of the key features you will enjoy. This new site offers several easy to use drop down menus with updated information about our capabilities and finishing, along with our updated product listings with an online quote request system for time conscious ordering.
Our main objective was to build a user-friendly and simple to navigate site. This new design will allow the users to quickly find the information they need. We hope you find this new site to be easy to use and informative.
If you have any questions or feedback, please contact us at marketing@apexextrusions.ca.